NGF Podcast Jim Rose with John Cole
[siteorigin_widget class="WP_Widget_Custom_HTML"]
Posted in News, NGF Schools and Universities, Podcast, University of Nebraska Lincoln, Where Are They Now?
May 2022 Nebraska Greats Foundation Newsletter
Updating Sponsors and Friends of the Nebraska Greats Foundation
2022 Nebraska Greats Foundation Celebrity Sports Night A Smash!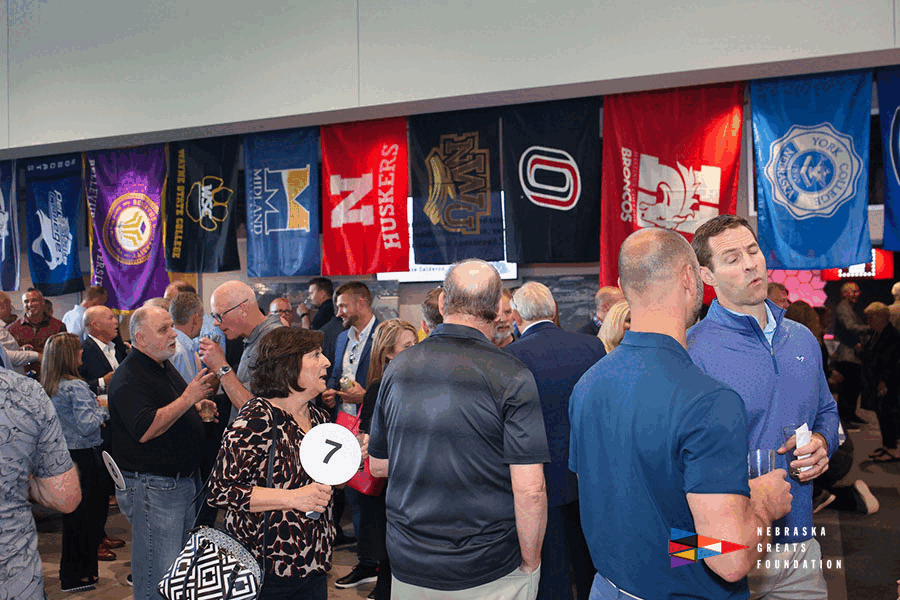 A full house at Omaha's Relevant Center on April 28th enjoyed three hours of tears, laughs and support of former College Athletes in need at the Annual Celebrity Sports Night.
Global celebrities Tyrus and Larry The Cable Guy headlined the evening that raised funds and awareness for the Nebraska Greats Foundation.
Miss the event but still want to make an impact? Click here to make a donation to the Nebraska Greats Foundation
What Do The Schools Do For Nebraska Greats Foundation? Member Schools Support the Nebraska Greats Foundation In Big Ways.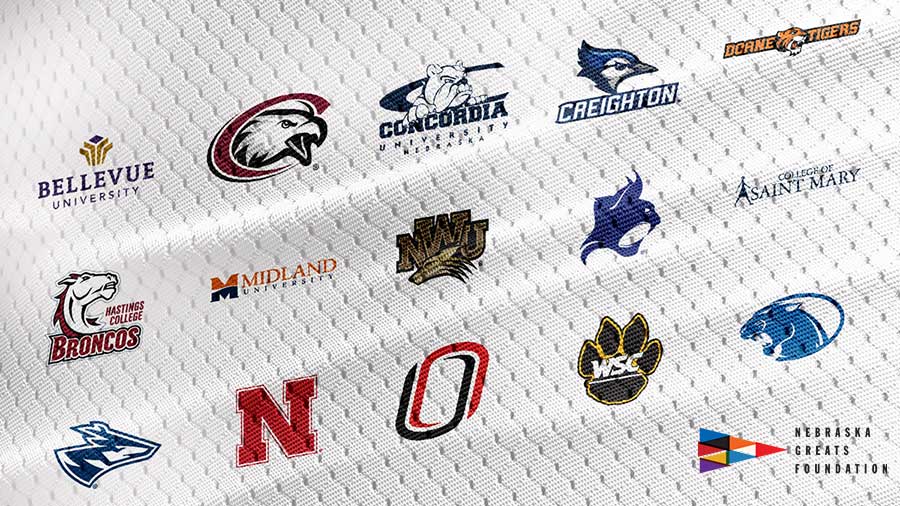 One of the questions supporters of the Nebraska Greats Foundation ask is "Since the NGF helps former athletes, what are the schools doing?"
The NGF is a powerful partner to our member schools because legally, they cannot assist ANY former athlete with medical expenses after their eligibility expires. But in support of the NGF, current and former coaches and administrators have donated nearly $100,000 cash to the NGF mission.
Provide complimentary use of facilities, donate autographed items for auction at NGF events.
The 16 schools served by the NGF often donate cash proceeds from exhibition games and events. As well as, provide display space for the NGF at school venues during high profile rivalry games and matches.
NGF schools also display the NGF logo at venues, on school websites, and donate airtime on the radio broadcasts
But the single biggest contribution member schools make to the NGF is complimentary use of school trademarks, logos and images. These are highly exclusive images that are often marketed to various commercial brands for between five and six figure cash contracts annually. Never-theless, the NGF is grant-ed virtually unlimited use of school logos and ath-lete images without charge.
This contribution not only attracts alumni of each school for support but provides huge credibility and validation.
Save the date for the annual Tom Dinsdale Auto NGF Golf Jamboree at Riverside Golf Club July 21 & 22, 2022.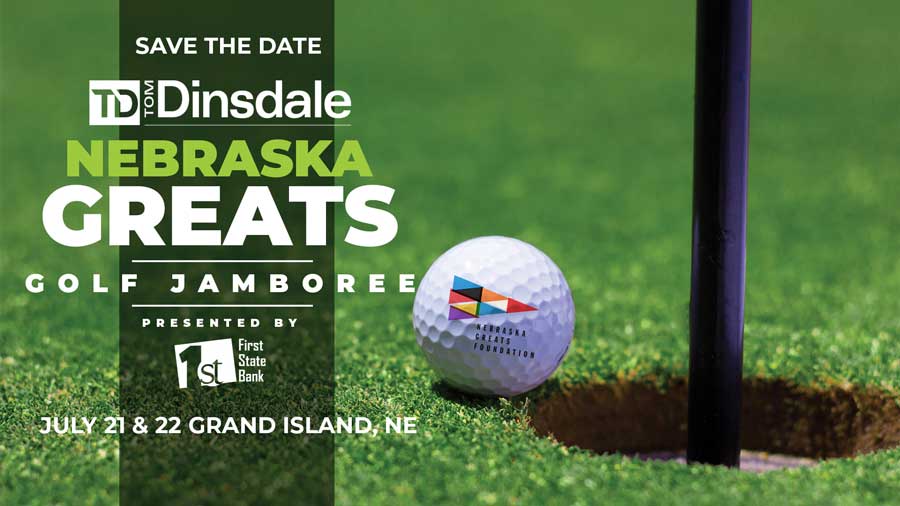 Spend an evening supporting athletes in need and/or play golf the next day with a college celebrity.
Event information and registration is coming soon.
The Nebraska Greats Foundation Is On Demand – Download our podcast.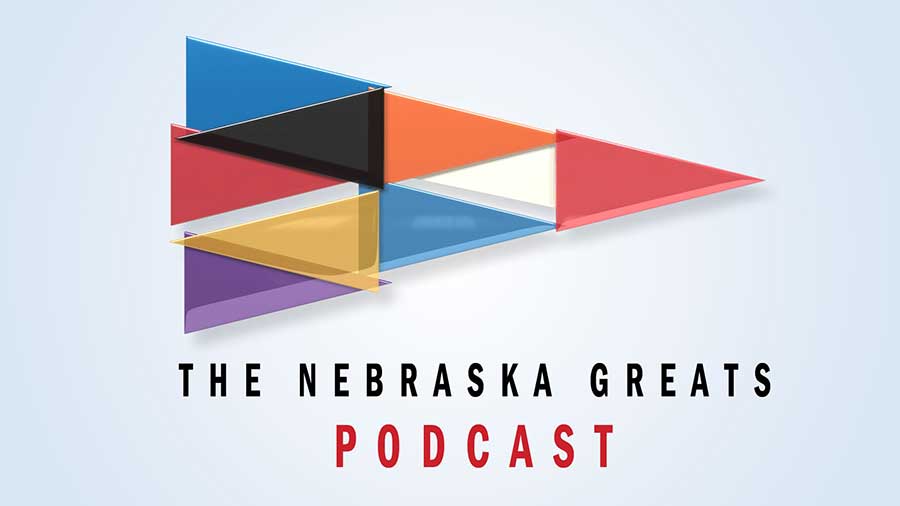 What do Jordan Westerkamp, Adam Carriker, Brent Qvale, Jared Crick and Cam Jurgins have in common? They've all been guests on the Nebraska Greats Podcast. Click here to catch up on all the episodes.
---
How Can You Be A Part of the Nebraska Greats Foundation?
Cash/Check
Estate Gift/Donation of Real Estate
Credit Card (click here to donate)
401K/IRA Proceeds
Insurance Proceeds
Stock Transfer
Contact Mike Dobbs, Nebraska Greats Foundation Chief Development Officer mdobbs@negreats.org
---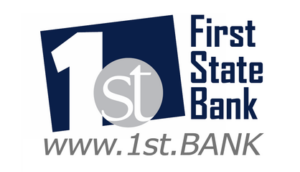 First State Bank Nebraska Greats CD Special:  0.85% APY Jump Up CD 18 Months. Visit 1st.bank for more information.