2018 Nebraska Greats Golf Classic
The Nebraska Greats Foundation is proud to announce the 2018 Annual Nebraska Greats Golf Classic, presented by CHI Health, will be on Friday, July 13th at Kearney Country Club.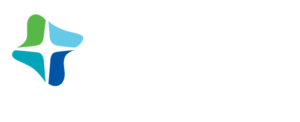 CHI Health's Medical Moments
2018 Sponsorship Opportunities
Please visit our Sponsorship Opportunities page to view available sponsorships. To obtain a sponsorship, contact Monte Kratzenstein 308-440-3553 or Margie Smith 402-968-7000. We do accept credit cards.
This is your chance to golf with former Nebraska athletes and support our mission of providing financial assistance to former Nebraska collegiate athletes who, as a result of a medical challenge, have exhausted both their insurance and personal resources.
A full list of current and past recipients can be found on our Stories page
Join Nebraska's favorite Heisman Trophy Winners: Eric Crouch, Mike Rozier, Johnny Rodgers and other former players such as Nebraska's Jerry Murtaugh, Johnny Dorn, Jeff Kinney, Monte Kratzenstein, Kearney's very own Tom Kropp, & many other NGF supporters
Event Details
Location: Kearney Country Club
2800 19th Avenue Kearney, NE 68845
Directions
Date: Friday July 13, 2018
Registration Time: 10:30am – 12:00pm
Lunch: 11:00am – 12:00pm
Report to Hole: 12:15pm – 12:25pm
Shotgun Start Time: 12:30pm
Golf Format: Scramble
Entry Fee: $800/per team
Fee Covers: 18 holes of golf, range balls, cart fees, lunch, 19th hole activities and refreshments, goodie bag.
19th Hole Activities: approximately 5:00pm
2018 Golf Tournament Sign Up Now Closed