Volleyball Night in Nebraska
The Nebraska Greats Foundation (NGF) and Farmers Mutual Insurance are proud to announce "Volleyball Night in Nebraska," an extraordinary evening celebrating the success of Nebraska volleyball, scheduled for August 12, 2023, at the Rococo Theater in Lincoln, Nebraska.
This historic event will feature Justine Wong-Orantes, Kelsey Robinson, and Jordan Larson, Olympic gold medalists and former Husker Volleyball standouts, who led the US team to its first-ever Olympic Gold in the 2020 Tokyo Games.
About The Volleyball Night in Nebraska
The event, sponsored by Farmers Mutual Insurance, will include live and mobile bidding auction items and appearances by athletes served by the NGF, an organization providing assistance to Nebraska-based letter-winning athletes facing medical, substance abuse, and financial challenges.
This dinner event is a key highlight in a series of volleyball activities involving the University of Nebraska Lincoln, University of Nebraska Omaha, University of Nebraska Kearney, and Wayne State College, set to take place this August.
Among these, a monumental volleyball event at Memorial Stadium stands out, an occasion that saw tickets sell out within just three days. This underscores the enormous popularity and statewide support for volleyball in Nebraska.
"We're thrilled to host these esteemed athletes, along with Coach John Cook, for an informal Q&A session," said Jim Rose, NGF Executive Director. "This is a unique opportunity for fans to engage with their volleyball heroes."
The state's fervor for the sport has even caught the attention of Governor Jim Pillen, who will issue a special proclamation in recognition of volleyball's significant impact on Nebraska.
Head Coach John Cook expressed his enthusiasm for the upcoming month of volleyball, stating, "This is going to be a monumental month for volleyball in Nebraska. We're not only dreaming big but achieving big, fostering a true statewide celebration of the sport we all love."
NGF Executive Director, Jim Rose, stated, "Our gratitude extends to all our generous sponsors, including NRG Media (B107 FM), Olsson and Associates, WarHorse Casino, and Two Brother's Creative. Their support is pivotal in making this celebration of Nebraska volleyball a reality."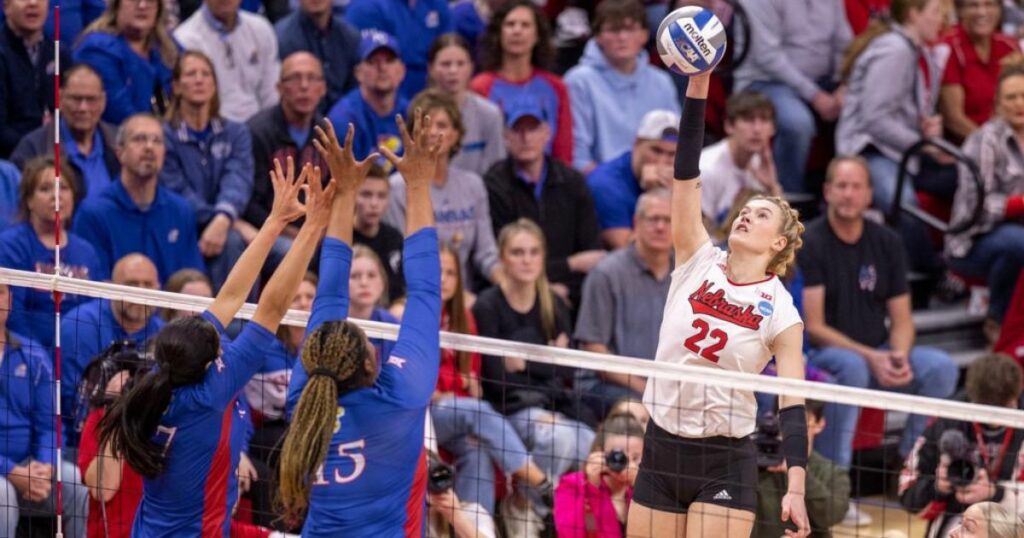 Adding to the excitement, the 2023 Husker Volleyball team will be present, along with approximately 400 area youth volleyball players and their parents.
Farmers Mutual Insurance CEO, Mark Walz, echoed these sentiments, expressing his company's pleasure in supporting the NGF event. "We have a great love for the State of Nebraska, Husker Women's Volleyball, and the mission of the Nebraska Greats Foundation. It's our honor to support this event."
Olympian Jordan Larson added, "I'm excited to join the Nebraska Greats Foundation. It's an honor for me to not only have represented the USA but also Nebraska around the world. Looking forward to seeing you all soon."
GET YOUR TICKETS
Tickets for this unforgettable night are available HERE. Proceeds from the event will go directly to the Nebraska Greats Foundation, benefiting former collegiate letter-winning athletes in need.
Join us for a night of celebration, camaraderie, and support for our Nebraska athletes.
For more information about the Nebraska Greats Foundation, click here or follow the Nebraska Greats Foundation on Facebook.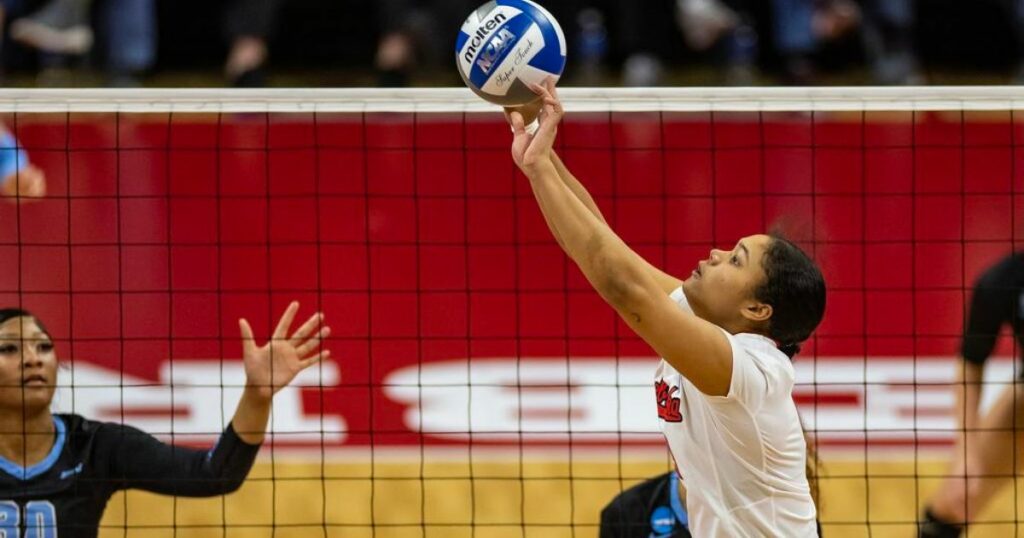 About the Nebraska Greats Foundation
The Nebraska Greats Foundation provides financial assistance to former letter-winning athletes from any of Nebraska's 16 four-year colleges and universities facing medical and financial challenges. The Foundation is a recognized 501(c)3 organization.
Media Contact/Request High-Resolution Files
Jim Rose, Executive Director
jrose@negreats.org