Nebraska Sports Radio and Podcast
Looking for Nebraska sports radio shows or podcasts?
With several Nebraska college teams and devoted fans all over the state, it's no surprise there are plenty of options out there.
As an organization built on excitement for the local sports community, we get the desire to stay on top of the latest news about your favorite teams and players.
Even though there are plenty of good shows to pick from, here's the stations and podcasts on our playlist.
Why Listen to Radio and Podcast Shows?
Nothing beats being at a live game and soaking in the electric atmosphere.
But real life gets in the way, making it tough to attend as many as we'd like. Plus, there's so much more to learn about our favorite teams and players beyond just what happens on the field or court.
This is where sports radio and podcasts come through. They give us a convenient way to stay up to speed on everything going on in the world of Nebraska athletics. The best shows go deeper than just recaps and scores. They feature thoughtful commentary, expert analysis, and exclusive interviews you can't get anywhere else.
For passionate fans, these shows are essential listening. They take us behind the scenes and deliver insights directly from coaches, players, and insiders.
While live games provide the thrill of competition, sports radio and podcasts satisfy our curiosity and keep us informed on teams and athletes we care about. They're the next best thing to being there.
Personal and Easy
Let's be honest – reading sports articles can feel like homework sometimes. The writing is often dry and it's hard to focus when you're busy or on the go.
Sports radio shows and podcasts are many times a better, more convenient option for us fans. They give you more of that fun hangout feeling, like you're chatting with friends about the game.
The hosts really get into it and their passion pulls you in. And you can listen anytime, anywhere – no need to catch a specific schedule. Whether you're driving to work or running errands, you can still get your fix of the latest on Nebraska sports.
Sports shows are the perfect companion for busy (but devoted fans.) Even if you're juggling a million things, you'll stay connected to all the breaking news, analysis, and excitement. It's sports talk made easy and accessible on your schedule.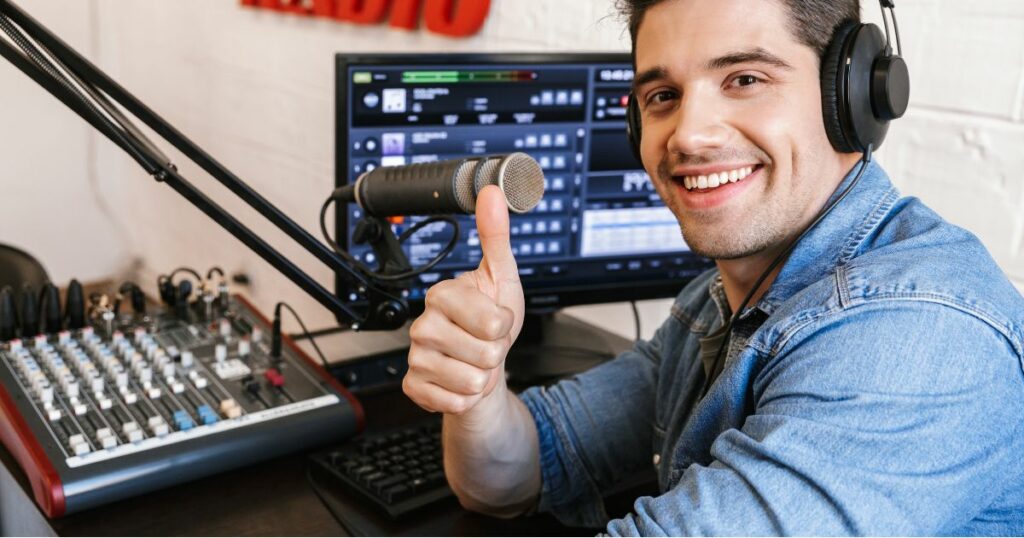 For Husker Fans

After Hours with Jimmie Allen
This radio show is your one-stop destination for all things related to Nebraska's sports scene.
Jimmie Allen is a true Nebraska sports fanatic who invites you to join him in talking Huskers athletics long after the final whistle.
His lively late-night show dissects the latest games, recruiting drama, and locker room rumors. It's the perfect way to wind down with passionate, unfiltered sports chatter amongst diehard fans.
Hail Varsity Radio
Sink your teeth into the juiciest Huskers coverage around with Hail Varsity Radio. 
Their team of writers and experts deliver next-level analysis you won't get from the typical pregame show. From film breakdowns to witty commentary, they have takes as bold as their name.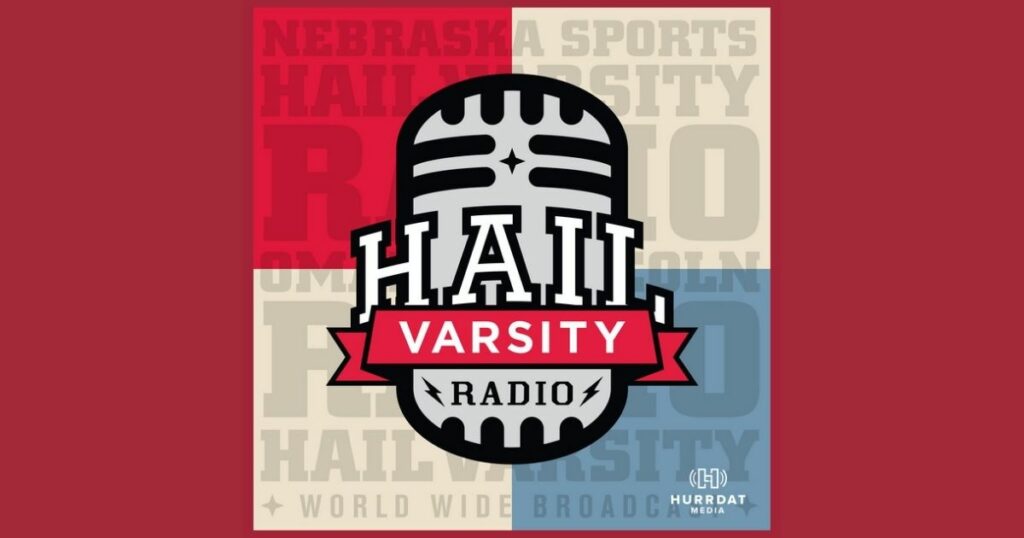 Sports Nightly
Sports Nightly is Nebraska's premier sports talk show, airing every weekday on different local stations.
Want the inside scoop straight from the source? Sports Nightly puts you courtside with interviews and insider perspectives.
Husker play-by-play announcer Greg Sharpe and reporter Jessica Coody get the stories and deliver the highlights every fan needs. Their passion will make you proud to be a Husker.
Huskerpod: Husker Football Fan Podcast
This podcast is a haven for Husker football fans to discuss the latest news and celebrate their wins.
It's perfect for those who bleed Husker red and crave a dedicated space to connect with fellow football fans.
The Husker Radio Network
This network is a special place for all things Huskers and sports. You can tune in and listen to a wide variety of shows depending on your mood.
Listen to everything from The Nebraska Football Show to Sports Nightly and stay up to date with the ñates Huskers wins.
For Mavericks Fans
Mavericks All Access
Take a deep dive into the world of Mavericks athletics with exclusive interviews and features with Mavericks All Access. 
Learn about the wins and losses that shaped the program and relive legendary moments. For true Mavs devotees, this show pulls back the curtain.
MavRadio.FM
Listen to all highlights and coverage of all series games as the UNO Mavericks keep making history in the Nebraska sports scene. 
Mav Radio makes sure you're courtside or on the field for it all. Get live play-by-play, post-game interviews, and expert analysis as the Mavs shine. This station is the go to for loyal UNO fans.
FOR Bluejay Fans
Bluejay Breakdown
Join Ana Bellinghausen and friends as they analyze the Creighton Bluejays men and women basketball seasons. 
With exclusive interviews with players and coaches, this podcast is a must-listen for any Bluejay basketball fan.
The Jays Podcast
This is the latest Creighton Athletics podcast, hosted by John Bishop, Josh Peterson, and Connor Happer.
This is your ticket to insider access into the world of Creighton athletics. Go behind the scenes through candid player interviews and coach sit-downs. You'll feel like part of the Jays family.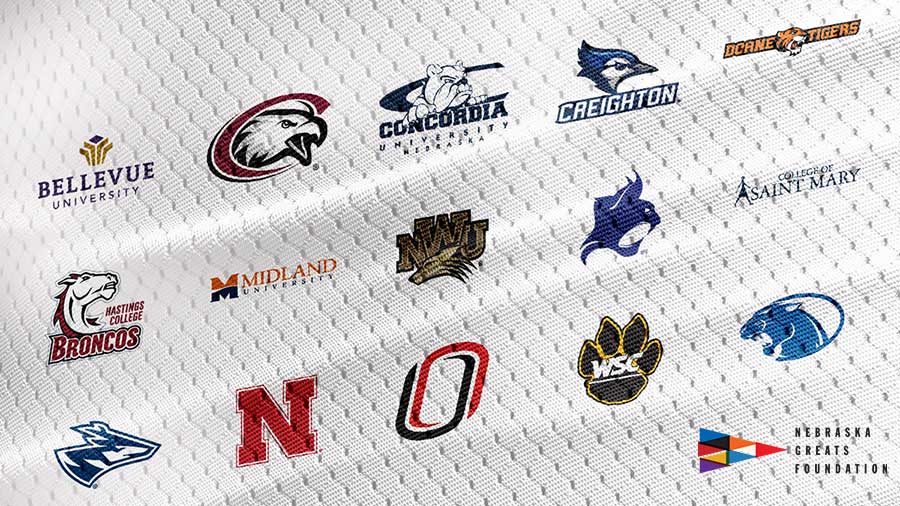 Other Favorites

The Schick and Nick Show
These sports radio vets dish out sports talk that's equal parts goofy and genuine. At the heart of The Schick and Nick Show is a true love of the game and hometown loyalty.
Their takes and interviews are flavored with wit and wisdom gleaned from years behind the microphone appealing to listeners who enjoy a light-hearted take on sports.
Keep It Real With Ana, and Avarie
Ana Bellinghausen and Avarie Howard bring you a unique blend of sports and life discussions.
Think beyond balls and strikes with this show that explores the intersection of sports and everyday life. Athletes from across Nebraska sit down for real talk about mental health, identity, family and more.
Sports are just the starting point for dialogues that unite us.
Unsportsmanlike Conduct
Want unfiltered, raw sports radio that pulls no punches? Unsportsmanlike Conduct brings plenty of fire and flair in covering local athletics.
Unsportsmanlike Conduct is a popular radio program co-hosted by John Bishop and Josh Peterson, airing weekdays from 2 p.m. to 6 p.m. on 1620 The Zone. 
the Nebraska Greats Foundation. 
The Nebraska Greats Foundation provides financial assistance to current and former male and female college athletes across Nebraska who are facing medical hardship.
We are a community of supporters from all 16 four-year colleges and universities in the state united by a mission to help our local athletes in times of crisis.
Any former Nebraska letter winning college athlete facing medical and financial challenges is eligible for our assistance.