Nebraska greats Recipients
Our mission at Nebraska Greats Foundation is to provide medical and emergency assistance to former athletes, regardless of gender, who lettered in their respective sports at universities or colleges in Nebraska. Since our inception, we have been proud to have assisted many former Nebraska greats, including Tesla Davis of Peru State, Josh Jones of Creighton University, Willie Miller of the University of Nebraska Lincoln, Tami Harris of the University of Nebraska Lincoln, and many more. We are committed to continuing to support former athletes and encourage all those who are eligible to apply for assistance.
In their words…
Tesla Davis, Peru State
Josh Jones, Creighton University
Willie Miller, UNL
Tami Harris, UNL
Meet the Nebraska Greats We've Helped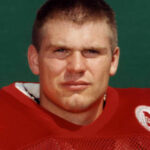 Adam Skoda
Football, UNL
---
Inspirational former walk on from Lincoln High, Skoda played on two Husker national title teams. He lost a valiant battle with cancer. The NGF brought peace of mind to his family in the waning months.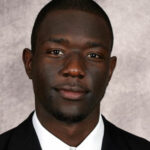 Ade Dagunduro
Basketball, UNL
---
After an excellent college career, Ade played professionally around the world with growing knee injuries. He returned home to California to care for his ailing family exhausting all of his resources. The NGF partnered with several Nebraska health organizations to provide key procedures to repair his damaged knees.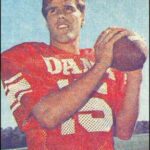 Alan Pogue
Football/Basketball/Baseball, Dana College
---
Pogue was a cancer victim forced to long and expensive hospital stays. He passed away in Oct, 2015. The mounting costs from inadequate insurance placed great stress on Pogue's survivors. The NGF provided a grant covering much of Pogue's lingering costs.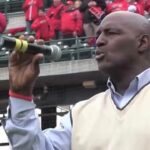 Anthony Steels
Football, UNL
---
Popular Husker who led the team in minutes played in 1980 and well known for his singing voice at major sports events, Steels battle with cancer was aided by a grant from the NGF. He passed away in 2014.
Brianna Perez
Softball, York College
---
A standout softball player, Perez suffered from chronic knee trouble that eventually required significant medical attention. Immobile, Perez was unable to work yet and needed assistance from the NGF as medical bills and student loan payments mounted. The NGF grant eased her burden and now she is back working full time.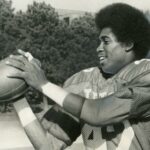 Danny Fulton
Football, UNO
---
One time NCAA record holder for receiving yards in a season, he was a 2 time All American for the Mavs. Finished with 152 career catches and 26 touchdowns. Played three seasons in the NFL with the Buffalo Bills and the Cleveland Browns. He passed away from complications from Cancer. The NGF supported his care in the last year of his life.
Dave Humm
Football, UNL
---
Former All-American was the NGF's first recipient. Felled by Multiple Sclerosis, the NGF provide Humm assistance before he qualified for support from the National Football League.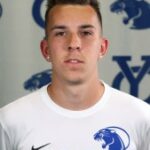 Giovanni Froldi
Soccer, York College
---
Gio, a native of Brazil is a member of the York College Dean's list and a standout performer for York College. The Nebraska Greats Foundation supplemented his NAIA student-athlete benefits by providing care for an arm injury.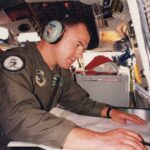 James Kiehn
Football, UNO
---
Standout performer for the UNO Mavericks of 1984 that finished #2 in the nation. He also served in the US Navy as a fighter pilot until Pancreatic Cancer claimed him at the age of 55. The NGF supported Kiehn in his valiant fight.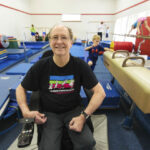 Jim Unger
Gymnastics, UNL
---
An early pioneer in the dynasty of Husker Gymnastics, Unger was the victim of a serious bicycle accident that left him permanently disabled. The NGF purchased a motorized wheel chair that brought him mobility and allowed Jim and his wife to resume operating a popular gymnastics academy in Lincoln, Nebraska.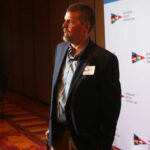 Joel Brott
Football, Concordia University
---
Brott suffers from early stage complications from Multiple Sclerosis. Living in rural Nebraska, he was forced to travel many miles for hydro-therapy treatments. The NGF installed a hydro-therapy device in his home that now allows him more regular treatments and less interruption in his family-owned small business.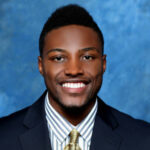 Josh Jones
Basketball, Creighton University
---
Former Omaha Central and Bluejay standout, Jones suffered from genetic heart condition that forced his retirement from athletics while still enrolled in school. The NGF provided residual co-pays from Jones' NCAA insurance benefits toward major surgical procedures and after care. Today, Josh is one the NGF's most passionate supporters.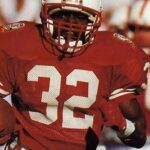 Ken Clark
Football, UNL
---
One of the most celebrated athletes in the history of Omaha Bryan High School, Clark finished his career in the top ten in rushing yards in Husker history. He played three seasons in the NFL. The NGF assisted Clark with expenses related to chronic heart disease before he passed away of a heart attack.
Larry Florence
Basketball, UNL
---
A standout performer in the late 1990's, Florence received assistance from the NGF to provide for travel expenses incurred when cancer required treatments far from his home.
Tami Harris
Gymnastics, UNL
---
Harris was a standout performer during her collegiate career, bringing distinction and championships to Husker Gymnastics. Later in life, Harris began to develop serious Gastrointestinal and related illnesses that forced her to give up her career. After years of struggle, the Nebraska Greats Foundation provided Tami with funds to enter the Mayo Clinic where her condition was identified and a treatment program was created.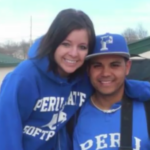 Tesla Oldfield-Davis
Softball/Cross Country, Peru State
---
A standout, two sport performer for the Bobcats, she was diagnosed with ALS before her 30th birthday. As the disease progressed, the Nebraska Greats Foundation provided valuable equipment her family insurance would not cover. These facilities have allowed her more restful sleep and slowed the degenerative effects of the disease.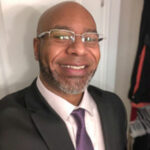 Willie Miller
Football, UNL
---
Best known as the bruising fullback that paved the way for Heisman Trophy winner Eric Crouch, Miller suffered from chronic back and knee injuries that required multiple surgeries and much outpatient care. The NGF assisted Miller with these needs which allowed him a faster recovery and to enroll in post-graduate courses to pursue a career in nursing.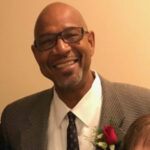 Jonathan Hayes
Basketball, Dana College
---
The NGF assisted Hayes with lingering expenses from his cancer treatments not covered by insurance and from outstanding expenses related to surgical procedures.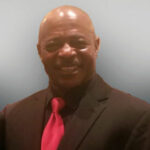 Darrell Walton
Football, UNL
---
Darrel Walton was a standout high school performer at Omaha South High School who played Nebraska football in the Mid 1970's '75-78 on athletic scholarship. He moved to defensive back for his senior season as the Huskers captured the Big 8 Crown and played in the Orange Bowl.
The Nebraska Greats Foundation assisted Darrel with post-operative expenses not covered by insurance after surgery for a chronic knee injury.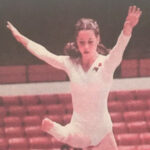 Sue Henry
Gymnastics, UNL
---
Miss Henry, a cancer survivor needed assistance with transportation to and from Chemotherapy treatments.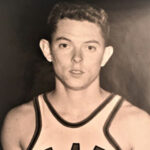 John Morse
Basketball-Baseball, UNO
---
The NGF assisted Morse with prescription medication to address his diabetes that was not covered by his insurance.
Dennis Stahlnecker
Baseball, Bellevue University
---
Facing bankruptcy, Dennis reached out to the NGF for assistance with outstanding invoices from emergency hospitalization for heart disease and pneumonia. His disability insurance did not cover all of his medical related expenses.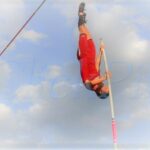 Adam Driver
Track and Field Hastings College
---
Adam Driver was an elite Pole Vaulter for the Hastings Broncos and competed in national championship meets. He was injured in an industrial accident shortly after leaving college. The NGF provided Adam with equipment and facilities so that he could remain active. He is now an assistant Track and Field coach at his Alma Mater.
Preston Hall
Football, UNK
---
Hall survived a near fatal automobile accident, spent 20 days in the hospital before enduring months of physical therapy. A walk on to the Loper football team, the NGF assisted the family in meeting the insurance deductible.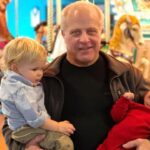 Tim Wurth
Football, UNL
---
Without insurance, Wurth applied for a grant from the NGF seeking assistance with Cataract surgery stemming from Type II Diabetes. Wurth also needed assistance with multiple hospital stays as a result of chronic neuropathy.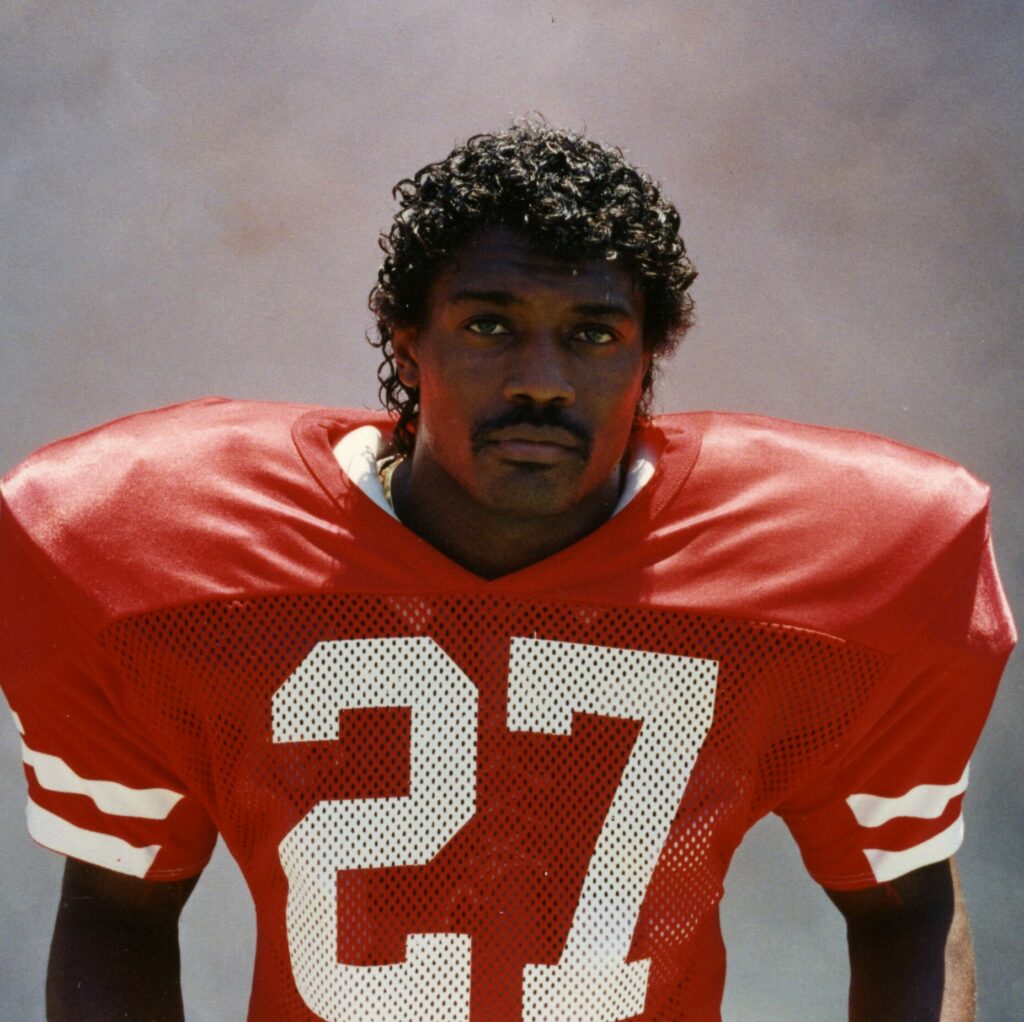 Cartier Walker
Football, UNL
---
A former Husker walk on from New Jersey, Walker was an impact player on special teams for the 1988 Big 8 Championship squad. His career highlight was a punt block returned for a touchdown in a 1987 game against UNLV. The NGF assisted Cartier after treatments for prostate cancer for provider expenses not covered by insurance.
Drew Caskey
Football, Wayne State
---
I am forever grateful to the Nebraska Greats Foundation because without them, my dream of traveling to New York to undergo Birmingham Hip Resurfacing (BHR), by renowned orthopedic surgeon, Edwin P. Su, M.D., and receive the "gold standard" of hip resurfacing implants, would have stayed just that, a dream and never a reality. Thank you for helping me get back to winning in the game of life!"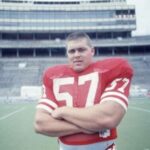 Keven Lightner
Football, UNL
---
Lightner was infected with COVID-19 while visiting Lincoln from Japan and spent 32 days in the hospital. His fever spiked to 104 degrees, he suffered cardiac arrest, a collapsed lung and was in an induced COMA for 10 days. His treatment costs ran into the seven figures. The NGF assisted with care not covered by insurance. Said Lightner, "The bills piled up quickly. The NGF stepped in and took this burden off our shoulders. I will be forever grateful."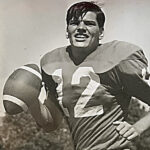 Rocco Gonnella
Football, UNL
---
Rocco Gonnella, from Syracuse, NY is struggling from the effects of end-of-life issues including dementia, Parkinson's Disease, and diabetes in addition to treatable but not curable throat cancer. He needs around the clock nursing care, transportation, and medication. The NGF grant will supplement his Medicare Benefits.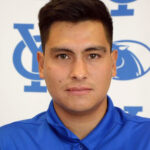 Christofer Monje
Soccer, York College
---
Christofer Monje, a senior Goalkeeper for the York College Panthers recently underwent facial surgery after being injured in a game. Medical expenses exceeded those covered by school provided insurance. Monje, originally from Santiago, Chile applied for a grant to cover those expenses directly related to the procedure and post operative care.
"When it came to cover the medical expenses, it was really hard, and more so being an international student. This is when The Nebraska Greats Foundation came to help me. Without them I couldn't afford this injury and might have had to leave school."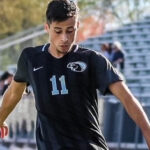 Jose Calderon
Soccer, York College
---
Jose Calderon, a Junior LW from York College by way Ranger Community College was seriously injured in a soccer match on August 21, 2021. He was admitted to the emergency room for exams, diagnosis, and treatment. The Nebraska Greats Foundation aided Jose in meeting medical expenses not covered by insurance.
Says Calderon, "The Nebraska Greats Foundation was help from heaven, without their help I would not have been able to pay for the hospital bills. I am very grateful for the help they have given me and the assistance they gave me. They are an incredible foundation, very professional and concerned."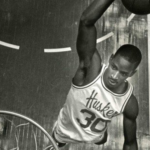 Bernard Day
Basketball, UNL
---
Bernard Day, a two-year standout for Husker Basketball from 1985-87 received a grant to support his recovery from reconstructive knee surgery. Day helped lead Nebraska into its first NCAA Tournament game in 1986 and to the NIT Final Four in 1987 as a two-year starter for coaches Moe Iba and Danny Nee.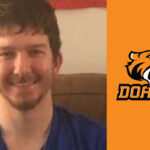 Jeremy Fossum
Basketball, Dana College
---
Jeremy Fossum, of Bellevue, NE (Doane/Baseball) was diagnosed with an operable brain tumor. Beyond the age when he could be covered by his family health insurance, Jeremy was saddled with sizable expense from the operation and associated care. The burden was made worse by significant student loan debt as he pursues a career in physical therapy. Said Fossum, "Finding out about the tumor, I had no thoughts about the cost but then when the bills started to arrive, I became very concerned. I wasn't sure I would have any way to pay for the health care. Glory to God, He changed my life through the NGF."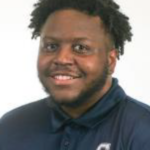 Gerald Morris
Football, Concordia University
---
Gerald Morris (Concordia/Football) was seriously injured as a passenger in a spring automobile accident in Utah. His injuries required extensive surgery, rehabilitation and hospital stays. "The Nebraska Greats is a god-send to Gerald and his family. What an incredible, caring organization that literally changes peoples lives." Said Concordia football coach Patrick Daberkow."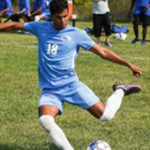 Carlos Ortega
Soccer, York College
---
Carlos Ortega a sophomore Midfielder from York College. Carlos is originally from Margarita Island, Venezuela. Carlos applied for a grant to assist him with medical bills stemming from an injury he suffered while competing. The NGF provided funds to a provider for services not covered by insurance. "I want to thank the Nebraska Greats Foundation for all your help and support. I truly appreciate what the NGF does for athletes in need. It will allow me to stay in school to continue competing and getting a college education."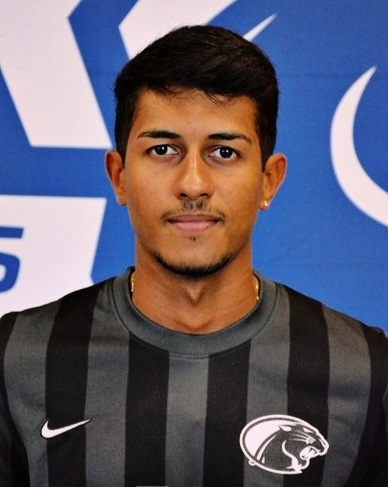 Keven Marques
Soccer, York College
---
A native of Brazil, Keven traveled across the world to play soccer for York College. After one game, he suffered a severe abdominal injury that required hospitalization. The NAIA only covers so much; since Keven is on work-study, he was left without the funds to cover his costs. The NGF covered those expenses, so Keven could return to class and on the field.
"I am very grateful for all the help and assistance the Nebraska Greats Foundation provided. I appreciate and recognize the great work they do in helping people and families who need or have needed help, just like me."
-Keven Marques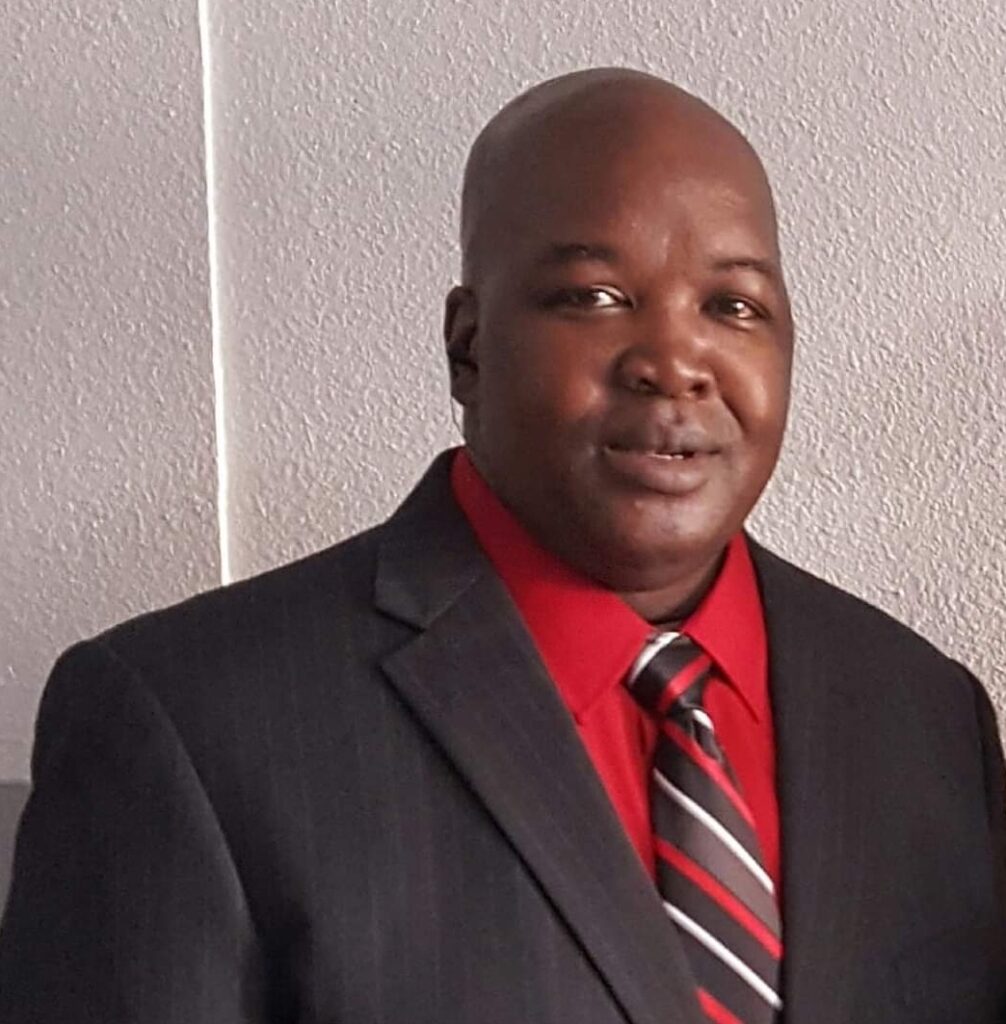 Anthony Branch
Football, UNL
---
Former Husker football walk-on Anthony Branch approached the Nebraska Greats Foundation in the Fall of 2022 seeking assistance as kidney disease required a kidney transplant. The NGF put its network of followers and fans to work, and in the spring of 2023, a suitable donor was found.
"The Nebraska Greats Foundation saved my life. I had no idea that when committing to the University of Nebraska back in high school, the people of Nebraska were committing to me for the rest of my life." – Anthony Branch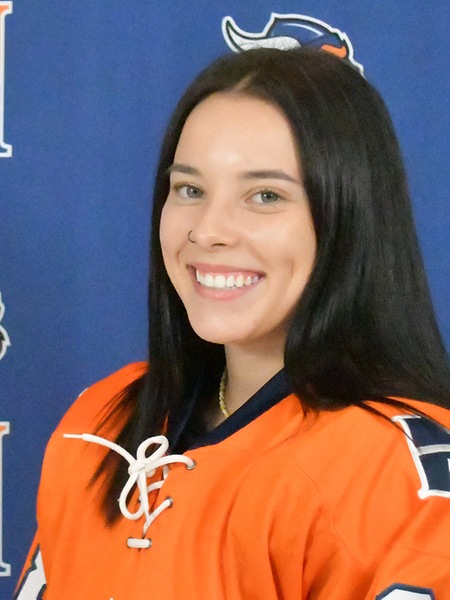 Sky Thompson
Hockey, Midland University
---
Hockey player Sky Thompson is the first grant recipient from the Nebraska Greats Foundation at Midland University in Fremont. While competing, she suffered a severe concussion that required an extended hospital stay. The costs exceeded what her insurance allowed coming from a foreign country. The NGF covered her outstanding expenses."
"Upon receiving this grant from Nebraska Greats Foundation, stress was lifted. This grant gives me the opportunity to continue my education and hockey career without the added stress of bills from an unfortunate injury." – Sky Thompson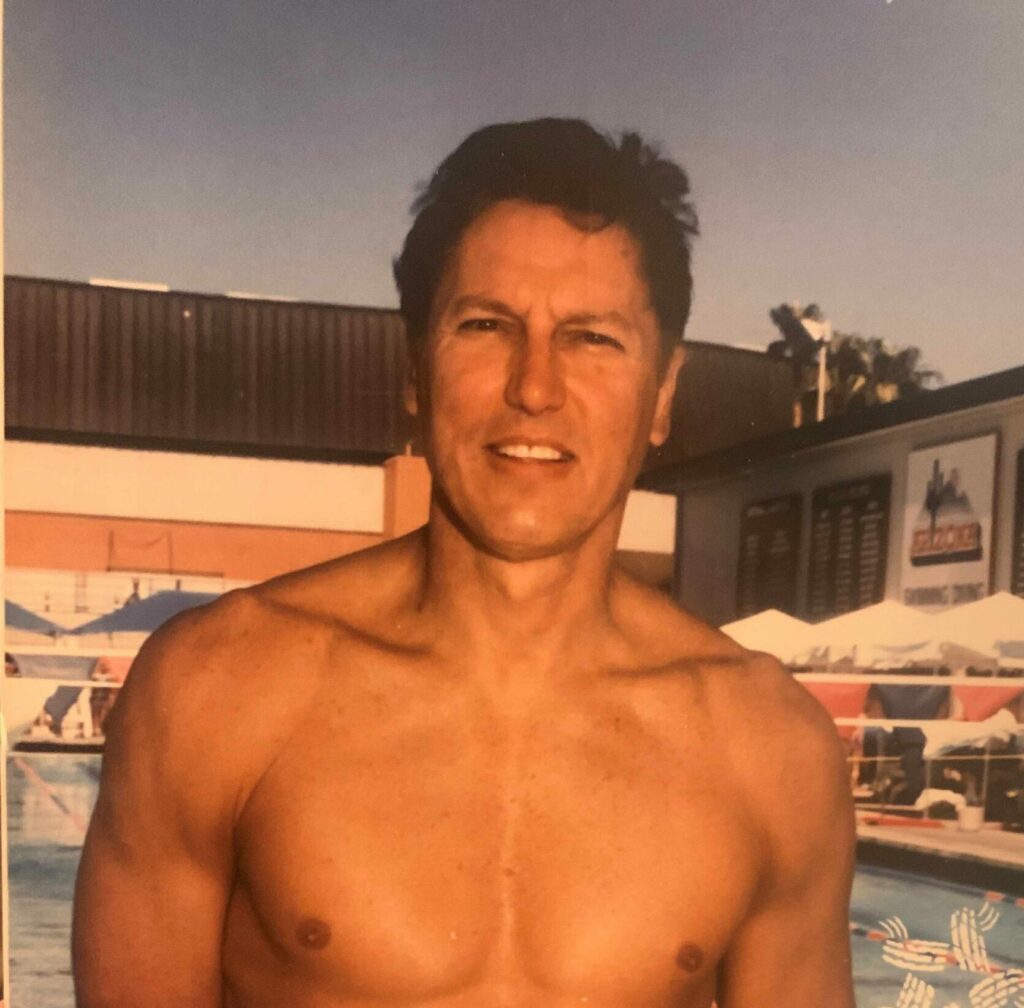 Keefe Lodwig
Swimming, UNL
---
This Omaha native evolved into not only one of the most accomplished swimmers in state history, but Keefe Lodwig became a world-class swimmer and a champion master's swimmer. But in his 70s, ALS crept in and after being victimized by criminal theft that left Keefe with no insurance, the NGF took over and made the last months of his life more comfortable for both Keefe and his family.
"ALS is a progressive disease where the victim never gets better, only worse. It's very hard on the family and can cause tremendous stress. The Nebraska Greats Foundation worked with all the caregivers to make things better for me and my family. I'm so grateful to the Nebraskans who support this cause. Thank you!."
– Keefe Lodwig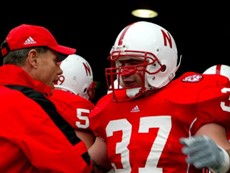 Paul Kastl
Football, UNL
---
Paul Kastl lived his dream to play Husker Football. The former Lincoln Pius X running back was a powerful part of one of the nation's top rushing offenses. But injuries lingering from football began to make times tougher later in life. Medical bills started piling up. The NGF arrived with help.
"I had nowhere else to turn. My insurance wasn't adequate. The Nebraska Greats really helped me out. Can't thank them enough." -Paul Kastl
---
---