We are THE Nebraska Greats Foundation
Founded by former Nebraska Football All-American Jerry Murtaugh, the Nebraska Greats Foundation was conceived after the tragic real-life loss of Andra Franklin and David Humm.
Jerry Murtaugh conceived what would become the Nebraska Greats Foundation after witnessing the impact on former professional athletes through the NFL Greats Foundation. But our story really began with the tragic end for two former Huskers, Andra Franklin and David Humm.
Both Franklin and Humm fell victim to progressive diseases and ailments in middle age that bankrupted them financially and left them virtually helpless and hopeless, as both quality of care and access to medical treatments quickly deteriorated.
Franklin passed away in 2006 from Heart Disease, unable to provide himself with even the most basic of healthcare services, treatments, and life-saving medications.
Humm's battle with Multiple Sclerosis progressed to leave him bedridden and in need of 24-hour attention. Since he had yet to reach the age of eligibility, he was unable to access any benefits from his time in pro football and this left him without the most basic of healthcare needs.
Jerry Murtaugh organized a benefit event for Humm, with the proceeds yielding lifesaving funds that reinstated necessary care and provided peace of mind until Humm's passing.
Murtaugh questioned what he could have done to help Andra Franklinsooner and thought about the countless other athletes who would suffer without the help of others. Shortly thereafter, the NGF was created, IRS 501C designation was granted (2014), by-laws were drawn up, a voting Board of Directors was formed, officers were elected, and activities commenced.
Our Mission
To provide medical and financial assistance to in-need former athletes from Nebraska's 16 four-year Colleges and Universities.
Who We Are
Family, friends and fans of every letter winning male or female athlete from the 16 four-year colleges and universities who face medical and financial challenges
Who We Serve
Any former letter winning athlete from the 16 four-year colleges and universities in the state of Nebraska who have a qualified medical condition and lack the financial resources to meet their own needs.
Andra Franklin
An unsung football star from small town Alabama, Andra Franklin made an immediate impact on Husker Football in the late 1970's.
As the starting fullback, Franklin helped the Huskers to a 29-7 record with a Big 8 Championship and three top 10 finishes. He was a 2nd round draft pick of the Miami Dolphins but whose promising pro career was cut short by devastating injuries. His health deteriorated until he passed away in 2006 unable to afford basic health care. His story is the inspiration for the Nebraska Greats Foundation.
Nebraska Greats Foundation Leadership
The NGF is led by a volunteer board of directors from which four elected officers serve as the executive committee. The executive committee oversees the contracted executive director and administrator positions. The executive director and administrator execute daily operations ranging from development activities, outreach methods, facilitate grant requests and public events. They report on a weekly basis to members of the executive committee for oversight.
Johnny Dorn
President
"Our sports heroes have provided us with so many great memories over the years. The Nebraska Greats Foundation allows us to give back to those who have given us so much already."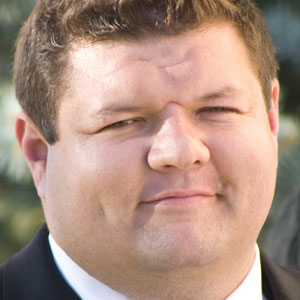 Brett Wetton
Vice President
"The NGF changes lives. It gives hope. It gives back to those who mean so much to Nebraskans all around the world—our former collegiate athletes. In Nebraska, the cheering never stops."
Bill Hamik
Treasurer
"I have a passion for all Nebraska athletes and compassion for those who are in medical need at a tough time in their lives."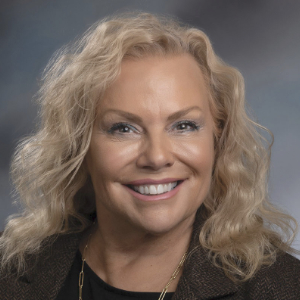 Karen Gustin
Secretary
"I'm extremely excited to help keep the spotlight on athletes lives and let them know they weren't just a game for they are family."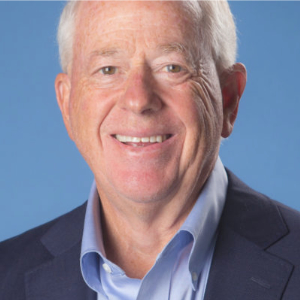 Bruce Rasmussen
Executive At Large
"If you care about athletes, if athletes ever gave you a thrill or a memorable moment and now they need YOU, how do you say NO? That's what the NGF is doing. Giving all of us a chance to pay it forward."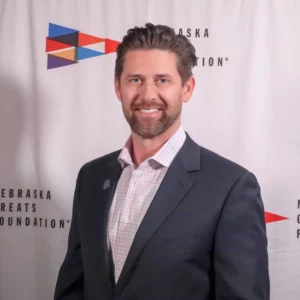 Eric Crouch
Board Member
When asked by Murt (founder Jerry Murtaugh) to join the foundation it was a "no brainer" and I am happy to do whatever I can to make a difference. The College athletes of the state need help, and here we are!"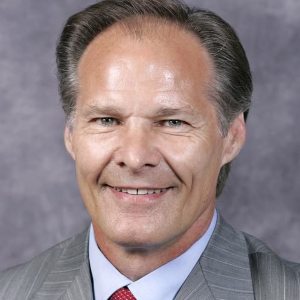 Boyd Epley
Board Member
"I have a great desire to serve the NGF and its mission. I am excited to begin this next chapter of my career and utilize my experience and relationships to identify donors and recipients."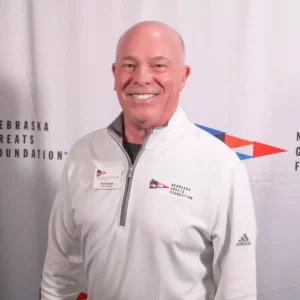 Rod Kestel
Board Member
"The Nebraska Greats Foundation allows me to give back. These former players have given all of us great entertainment and memories over the years. Now LET'S HELP THEM!"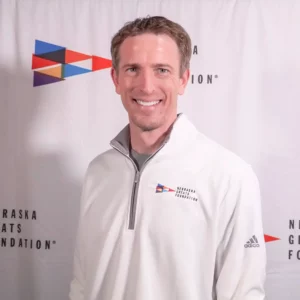 Matt West
Board Member
"This (Nebraska Greats Foundation) is an important mission to help those in need. I am excited to be a part of positively impacting the lives of former athletes."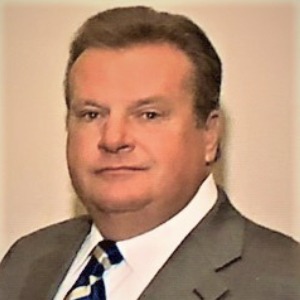 Tom Dinsdale
Board Member
"I feel an obligation to the state's collegiate athletes who have fallen on hard times. They nor any Nebraskan should ever struggle alone."
Monte Kratzenstein
Board Member
"The Nebraska Greats Foundation has touched me personally, serving many of my former teammates. Reaching out to assist former athletes no matter what name is on the front of the jersey is a great thing."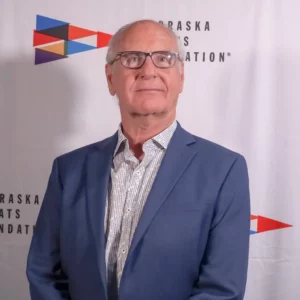 Jerry Murtaugh
Chairman and Founder
"We're gonna help so many memory makers in Nebraska before I'm gone and then after I'm gone, we're gonna help a lot more!"
Nebraska Greats Foundation Administration
Sandy Zoroya
Administrative Director
"Being a part of the NGF is a great privilege for me. Hopefully, the NGF can be a bridge for our recipients to having better days!"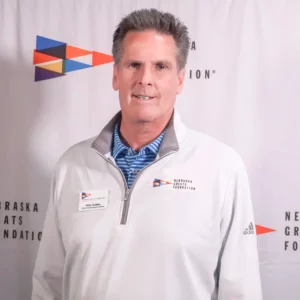 Mike Dobbs
Chief Development Officer – NGF Administration
"I hope to use my experience and relationships across Nebraska to connect donors with the NGF mission—-which is to help individuals in genuine need. Its one of the great things about Nebraska"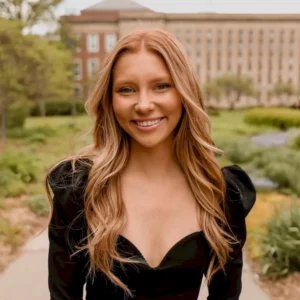 Ashley Beckman
Director of outreach
"The NGF will give me the opportunity to contribute positive change and make a meaningful impact on people's lives. The Foundation is about collaboration and innovation which will help me grow and makes me so enthusiastic to spread awareness about an amazing organization."
Physician's Review Board
The following Board certified, licensed physicians donate their time and expertise to evaluate each applicant. They provide guidance for the foundation but also alternatives and options for each applicant based on their own circumstances. The physician's board also is a valuable resource in identifying worthy candidates.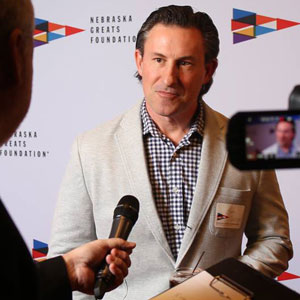 Dr. Monte Christo, MD
Anesthesiology
Dr. Monte Christo is an anesthesiologist in Omaha, Nebraska and is affiliated with multiple hospitals in the area, including Midwest Surgical Hospital and Nebraska Methodist Hospital. He received his medical degree from University of Nebraska College of Medicine and has been in practice between 11-20 years.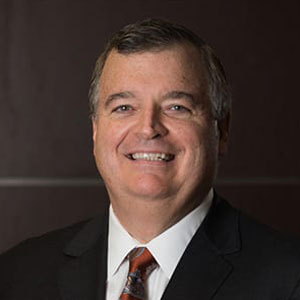 Dr. John Horgan, MD
Urology
Dr. John Horgan is an urologist in Omaha, Nebraska and is affiliated with multiple hospitals in the area, including Boys Town National Research Hospital and CHI Health Lakeside. He received his medical degree from Creighton University School of Medicine and has been in practice for more than 20 years.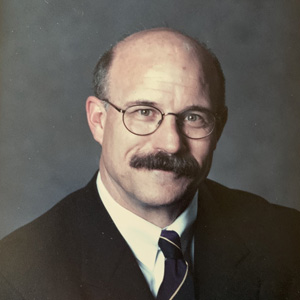 Dr. Michael Peetz, MD
General Surgery
Dr. Michael Peetz is a general surgeon in Greeley, Colorado. Originally from Omaha, he received his medical degree from University of Nebraska College of Medicine and has been in practice for more than 20 years.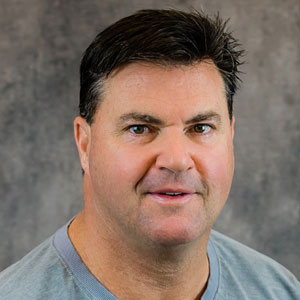 Dr. Scott Strasburger, MD
Orthopedic Sports Medicine
Dr. Scott Strasburger is an orthopedic surgeon specializing in sports medicine. Originally from Holdrege, NE and received his bachelor's degree in life sciences from Nebraska. He attended the Nebraska Medical Center School of Medicine and served a surgical internship at the University of Tennessee College of Medicine in Memphis.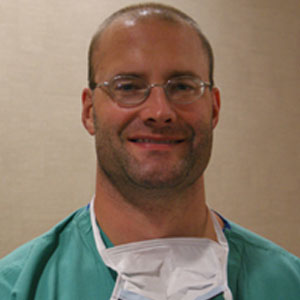 Dr. Rob Zatechka, MD
Anesthesiology
Dr. Rob Zatechka is a board certified anesthesiologist who has been practicing at OrthoNebraska since 2010. A Lincoln native and 1994 UNL alum, he attended medical school at The University of Nebraska Medical Center, graduating in 2004. He completed his residency in 2008 with an emphasis in anesthesia for organ transplantation and regional anesthesia. Dr. Zatechka stayed on at Nebraska Medicine as an assistant professor in the Department of Anesthesiology for two years prior to taking a position at OrthoNebraska as staff anesthesiologist.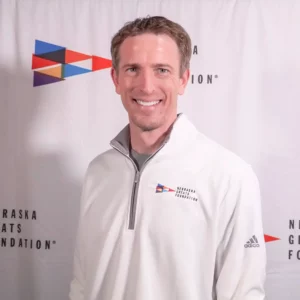 Dr. Matt West, MD
Interventional Spine Specialist
A former standout at Westside HS and Creighton U, West played on two MVC Championship teams under coach Dana Altman and served as team captain his senior year. After graduation from Creighton Medical school, Dr. West and his wife Jane returned to Omaha and serves the Nebraska Spine + Pain Center and is a team physician for the Bluejays.
Did you know?
Learn more about the facts around our organization and the college sports industry that drives what we do as an organization.
Our Corporate Partners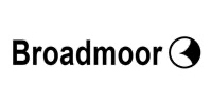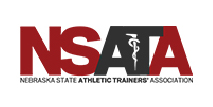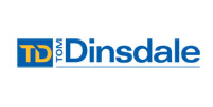 Hear directly from the athletes you're helping
Our recipients will share with you their first hand experience of how your support has helped them.