Creighton University A Symbol of Excellence
Situated in Omaha, Nebraska, Creighton University stands as a symbol of excellence, deeply rooted in Catholic tradition and Jesuit principles.
Nestled on a scenic 135-acre campus, Creighton is a stone's throw from downtown Omaha, allowing students to enjoy the tranquility of a college environment while still being connected to the hustle and bustle of city life. Committed to upholding its Jesuit reputation for academic superiority, Creighton emphasizes on crafting meaningful student experiences both in and outside of the lecture hall.
Creighton University History
Founded in 1878, this institution is dedicated to the pursuit of truth guided by the living tradition of the Catholic Church. With a rich academic excellence and community service history, Creighton University is a hidden gem of the Midwest.
This School, named after the successful businessman Edward Creighton, is one of the 28 Jesuit colleges and universities in the U.S.
Creighton offers 140 undergraduate and graduate programs, ranging from business to nursing and theology. But what sets Creighton apart from other universities is not only its academic programs but its commitment to social justice and giving back. Students are encouraged to partake in service projects throughout the Nebraska community, trying to impact the world positively.
But how exactly does Creighton measure its community impact?
The Academic Service-Learning programs have given excellent results, including over 1.1 million student service hours and 14 million faculty and staff service hours. Over 15 million annual hours each year and 500 partnerships with local, national, and international organizations to help better service the USA community.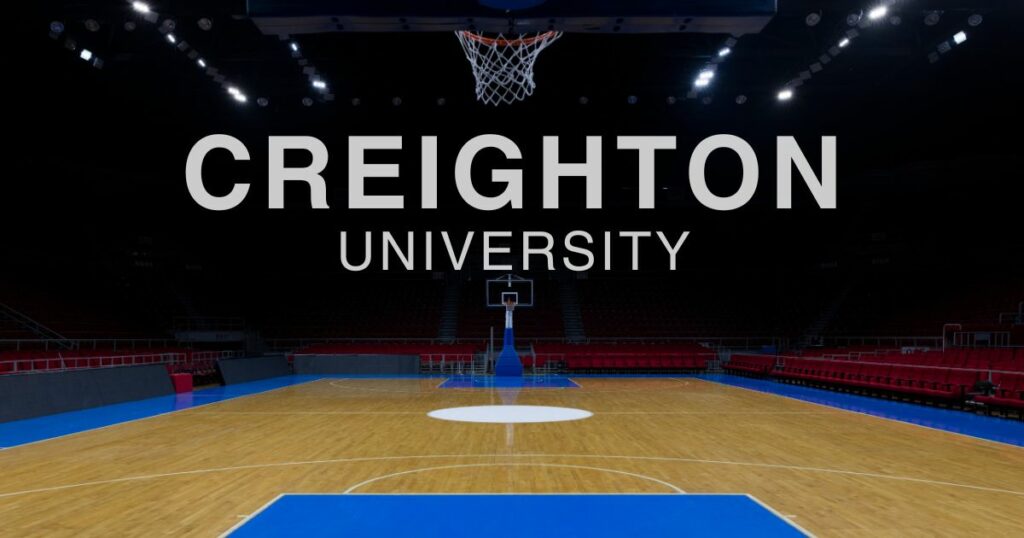 Creighton Athletics: Go Bluejays!
Creighton University is not just about academics. It also holds a strong footing in the world of athletics, with a Division I athletic program that competes in the Big East Conference.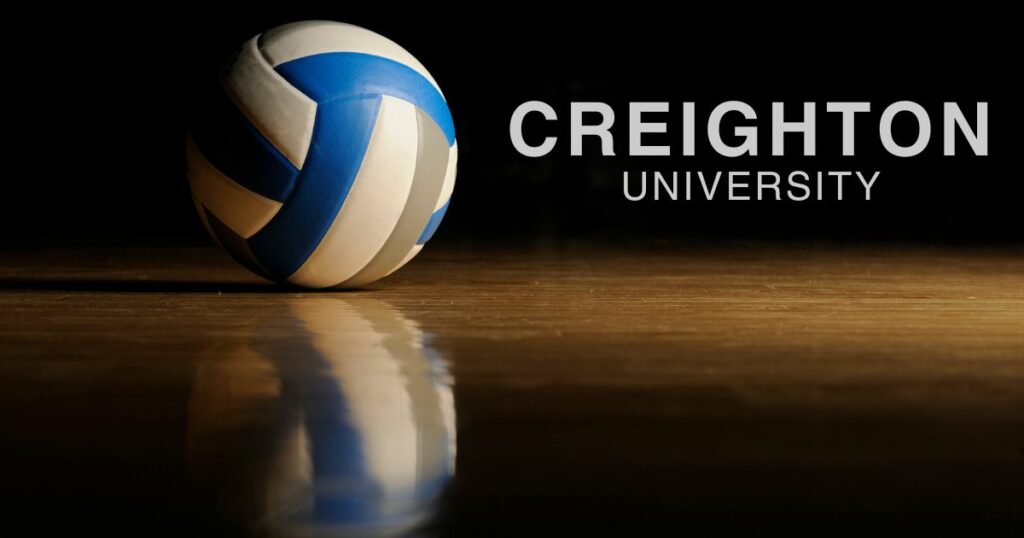 This mindset has helped Creighton to build the strongest teams in Nebraska because it fosters a space where everyone feels safe and cared for: those are the main ingredients for any solid and successful team.
The UC Bluejays have proven time and time again that they have what it takes to come out on top.
Creighton University Built On Success
The university boasts of 16 varsity sports, including baseball, men's and women's basketball, cross country, golf, lacrosse, soccer, softball, tennis, and volleyball. These teams have seen quite a bit of success over the years.
The men's basketball team, for instance, has made 23 appearances in the NCAA Tournament,
The women's basketball team has also been to the NCAA Tournament 17 times.
The men's golf team has taken home the NCAA Championship title twice, in 1982 and 2022, while the men's soccer team has won the Big East Conference Tournament five times.
Fueling the spirit of these athletic endeavors is the enthusiastic fan base. The men's basketball team hosts their home games at the CHI Health Center Omaha, accommodating up to 18,000 spectators, while the D.J. Sokol Arena, home to the women's basketball team, can hold up to 6,800 fans.
Creighton's athletic program is an integral part of the Omaha's identity. It instills a sense of pride and achievement in students and plays a crucial role in attracting top-tier students and athletes from across the country.
The excitement and camaraderie fostered by these sports events create unforgettable memories, enhancing the overall Creighton University experience.
Josh Jones history
Josh Jones is an Omaha Central and Bluejay star who had to retire prematurely from varsity Basketball due to a genetic heart condition.
This condition took a toll on his health, and he needed significant surgical procedures and aftercare to improve his quality of life.
Thanks to the Nebraska Greats Foundation Fund, we provided residual co-pays from Jones insurance benefits. Nowadays, Josh is still a big Bluejay and a healthy basketball fan.
Nebraska Greats Foundation
The Nebraska Greats Foundation (NGF) is an organization that seeks to make a difference in the lives of former athletes in the state of Nebraska.
The foundation provides financial assistance to athletes who have suffered debilitating injuries or illnesses and can´t afford full medical care. The organization comprises community members passionate about sports and about giving back to athletic talents. NGF is a beacon of hope and kindness for those who have dedicated their lives to athletic excellence.
If you are a current or former college athlete letter-winner and need medical or financial assistance, the Nebraska Greats Foundation is here to help you just like we've helped all of our recipients from all 16 colleges in Nebraska, including Wayne State College. CLICK HERE to apply for help and CLICK HERE to refer an athlete needing care so we can help.