Why You Should become a corporate sponsor
Becoming a corporate sponsor at the Nebraska Greats Foundations might be just what you need for your company to make donations and help change lives. Not only will your brand be helping athletes in their medical journey, but you will also be part of the sports scene in Nebraska state.
At the NGF, your company will find a place where they can really make a change and be part of something greater than just business and profit. Here are the main reasons why the Corporate Sponsor program is for you.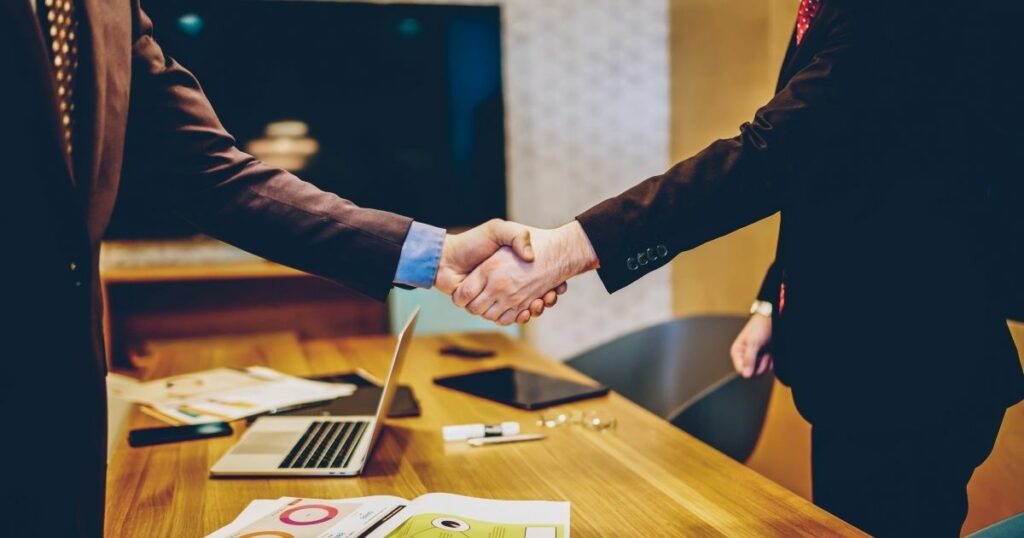 Why Sponsor the Nebraska Greats Foundation?
When it comes to choosing a nonprofit to donate to, we understand that you might have numerous options in the market.
However, by selecting the Nebraska Greats Foundation (NGF), you're unlocking the true power of community engagement and making a positive impact.
At NGF, we believe that the sports community is an incredibly strong and passionate one.
Athletes, fans, and supporters alike are not only grateful for the opportunities the community provides but are also willing to go above and beyond to support their fellow members.
By aligning yourself with NGF, you tap into this incredible network of individuals who share a deep love for sports and a genuine desire to uplift struggling collegiate athletes.
But what makes NGF the best choice for your donation? It's our unwavering commitment to creating a personal and relatable experience for both donors and recipients.
We recognize that every contribution, no matter how big or small, has the power to transform lives and inspire greatness.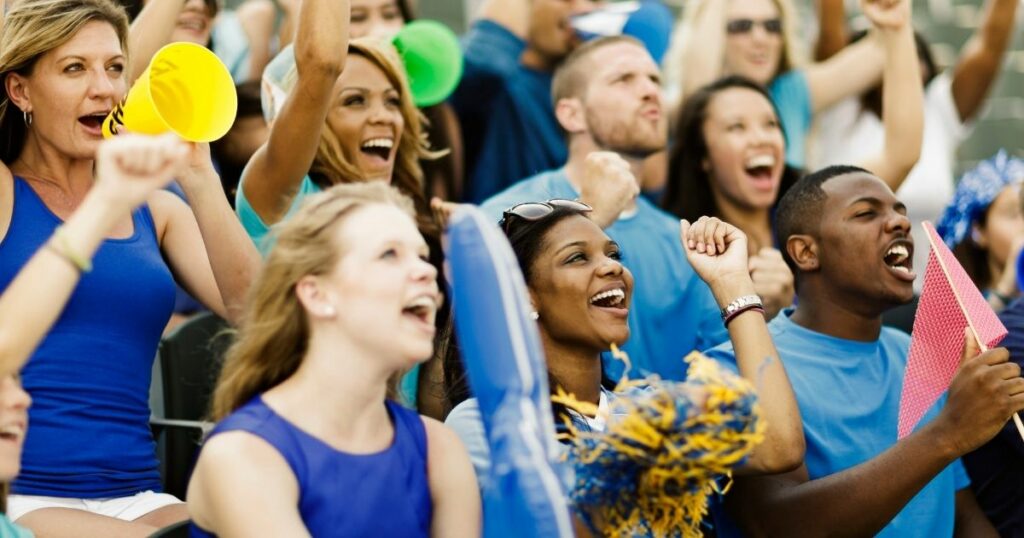 Can My Business be Part of the Corporate Sponsor Program?
Can companies donate to nonprofits? Yes, any company looking to make a donation to the NGF is welcomed with open arms.
The Nebraska Greats Foundation (NGF) offers a variety of ways for businesses to donate and support this noble cause.
By visiting our website, businesses can easily make a one-time donation or set up monthly contributions.
Every dollar donated goes towards providing vital medical services that have the power to transform the lives of struggling collegiate athletes.
It's important to note that donations to NGF are tax-deductible donations. As a business, your generosity not only creates a positive impact but can also provide significant tax benefits.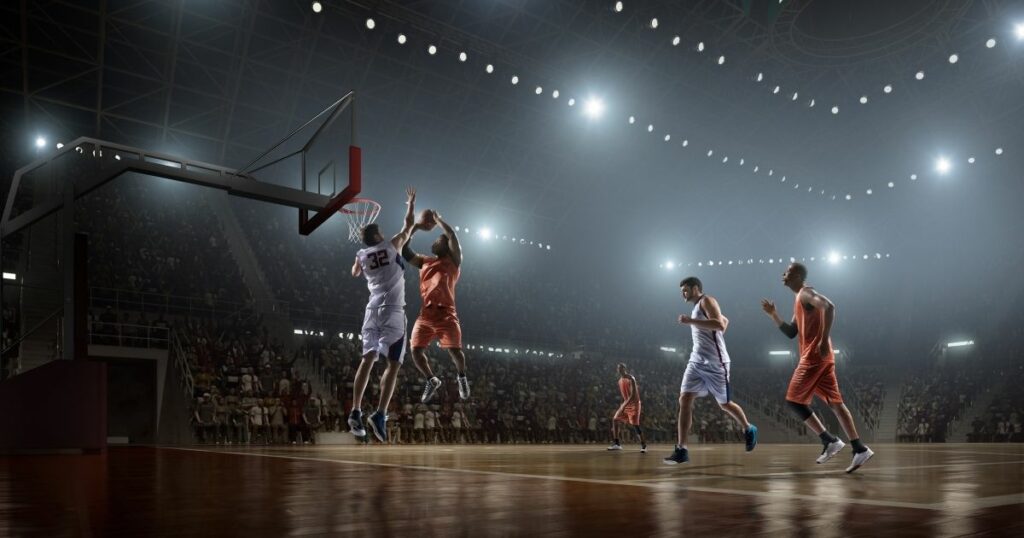 The Corporate Sponsor Program
What exactly is the corporate sponsor or corporate partner program? The Nebraska Greats Foundation has different donation and subscription programs tailored to our donatary needs; the Corporate Partner Program is one of them.
This unique initiative is tailored specifically for businesses, entrepreneurs, and companies that are eager to make a difference in their community.
As a corporate sponsor, you hold the power to transform the trajectory of young and former athletes' lives, enabling them to overcome obstacles and pursue their dreams.
However, a corporate partner goes beyond just helping your community athletes; it's also a huge benefit for your company in the way that it perceives and presents itself in your community.
Here are some of the benefits that becoming a corporate sponsor can have in your business.
Enhance Your Brand Image with the Corporate Sponsor Program
By supporting the Nebraska Greats Foundation, you position your business as a socially responsible entity.
Your association with our cause will elevate your brand's trustworthiness and admiration among consumers.
You align your brand with a cause that resonates deeply with sports enthusiasts and empathetic individuals alike.
It's an opportunity to showcase your commitment to your community while also enhancing your company's reputation and visibility within the sports scene.
This increased visibility opens doors to new opportunities, networking connections, and potential collaborations that can further propel your brand forward.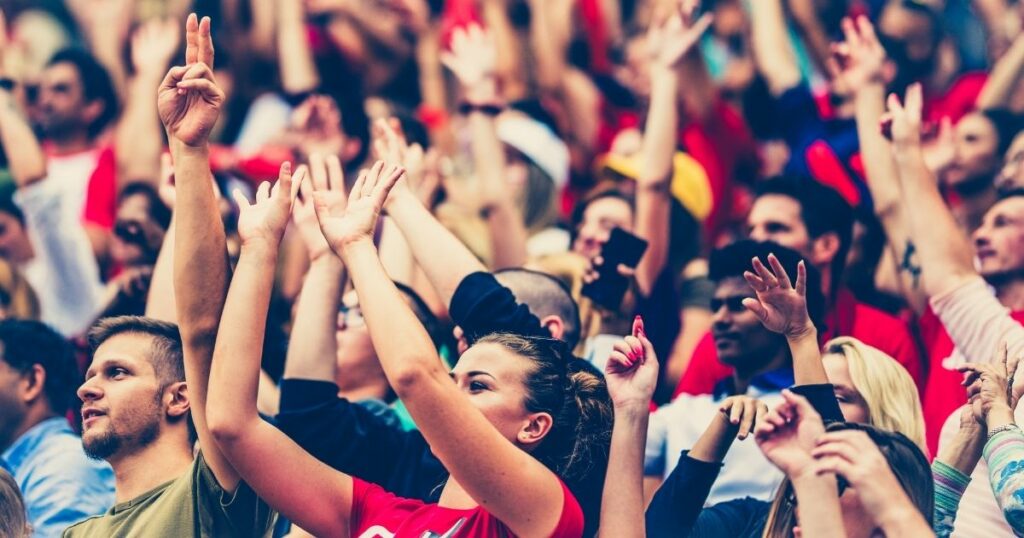 Engage with the Nebraska Community
As we mentioned before, joining the corporate sponsor community is more than just donating; it is a win-win situation.
Your sponsorship will open doors to meaningful interactions with local stakeholders, potential clients, and a vast network of supportive Nebraskans who share your passion for sports and social responsibility.
By aligning yourself with the Nebraska Greats Foundation, you join a community that values compassion, inclusion, and the pursuit of greatness both on and off the field.
Through our extensive outreach efforts and collaborative partnerships, we have fostered strong bonds with local organizations, businesses, and individuals who are committed to making a positive impact.
Your sponsorship becomes an invitation to engage with these stakeholders and create lasting relationships that extend far beyond traditional business transactions.
Expand Your Network
By actively participating in community events, fundraisers, and awareness campaigns, you'll have the opportunity to showcase your brand's commitment to social responsibility while connecting with like-minded individuals who value the well-being and success of others.
In our dynamic community, you have the opportunity to forge new partnerships, collaborations, and friendships that can further amplify your positive influence.
By participating in NGF events and gatherings, you'll find yourself surrounded by individuals who are equally committed to empowering athletes and transforming lives.
These events provide invaluable networking opportunities where you can engage in meaningful conversations, build relationships, and discover potential partnerships that extend far beyond individual sponsorships.
Our vibrant community offers a platform for sharing knowledge, experiences, and success stories.
Through these interactions, you'll gain insights and perspectives that can inform and inspire your own initiatives or create new business collaborations to grow your lead count.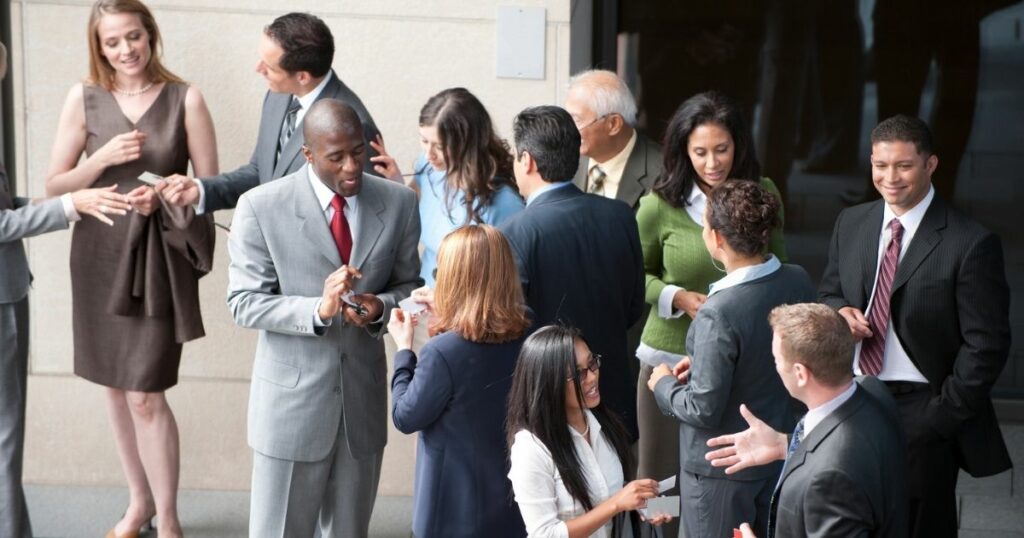 Boost Employee Morale through the Corporate Sponsor Program
Imagine the impact of aligning your business with a cause that truly resonates with your employees. It's no secret that Nebraska is a sport-driven state, where varsity football, baseball, basketball, and any other game bring people together.
Most of the Nebraska citizens know someone or were at one point part of a sports team, so it's no surprise that you find sports enthusiasts in your business as well.
When employees see the positive changes their company is championing through sports partnerships with NGF, it will create a powerful connection with your brand.
They become more than just employees; they become ambassadors of change within their communities.
This alignment with a meaningful cause ignites a sense of pride and purpose within your company that can transform the dynamics of your team.
Boosting employee morale goes hand in hand with enhancing productivity and overall job satisfaction. As your team witnesses the tangible impact of their collective efforts, they feel a deeper connection to your organization's mission and values.
By supporting the Nebraska Greats Foundation, you empower your team by giving them a reason to be proud of the company they work for.
Enjoy Tax Benefits
Your contribution to NGF goes beyond making a difference in the lives of these athletes. It can also have a positive impact on your financial landscape.
As a sponsor, you may be eligible for tax deductions on your donation. These deductions can significantly reduce your taxable income, potentially leading to substantial savings and improved financial well-being.
We understand that navigating tax regulations can be complex, which is why we encourage you to consult with your trusted financial advisor or tax professional first.
They possess the expertise to guide you through the process and help you make the best decision when deciding on nonprofit organizations.
So, seize the opportunity to combine your commitment to social responsibility with the potential financial rewards of charitable contributions. Become a sponsor of the Nebraska Greats Foundation and experience the satisfaction of transforming lives while enjoying valuable tax deductions.
Gain Unique Marketing Opportunities
Imagine your logo prominently displayed in Nebraska sports events, garnering attention from a wide audience of individuals who are passionate about supporting struggling collegiate athletes.
As a partner of NGF, you can leverage the organization's extensive reach and stellar reputation to showcase your brand in a variety of impactful ways.
Gain access to a world of unique marketing opportunities that can elevate your brand, increase visibility, and demonstrate your commitment to making a difference.
Our widely-recognized promotional materials and events serve as the perfect platforms for you to showcase your products or services.
From logo placements on event banners and programs to product demonstrations at our high-profile gatherings, you'll have the opportunity to engage with a captive audience while aligning your brand with a cause that evokes empathy and support.
But it doesn't stop there. Through mentions in our various marketing channels, including social media, newsletters, and press releases, your brand will be exposed to a broad network of people who share our passion for creating positive change.
Drive Sales with Altruism
Do you remember the last time you made a purchase driven by your emotions? Remember: marketing is all about connecting with your audience and making people feel and believe in your brand.
In today's world, consumers are increasingly seeking out brands that embody a sense of purpose and make a genuine difference in the lives of others.
By supporting NGF, you position your brand as a force for good, actively contributing to the betterment of society. This alignment can foster a deep emotional connection with your target audience, thereby influencing their purchasing decisions and loyalty.
When customers see that your brand stands for something more than just profit, they are more likely to choose your products or services over competitors.
Earn Media Spotlights With the Corporate Sponsor Program
Are you looking to generate buzz and capture the attention of a wider audience? With the sponsorship program, you can be featured at our events while supporting our activism.
You have the incredible opportunity to benefit from the media spotlights that shine brightly on our cause. Let your brand's visibility soar as it takes center stage on local and state-wide platforms.
Media attention is a powerful tool that can catapult your brand's awareness to new heights when you align your sponsorship with our events and activism.
Imagine the impact of seeing your company's name featured prominently in newspapers, local TV coverage, online articles, and social media posts. The media spotlights that illuminate our events and amplify our message can also put your brand at the forefront.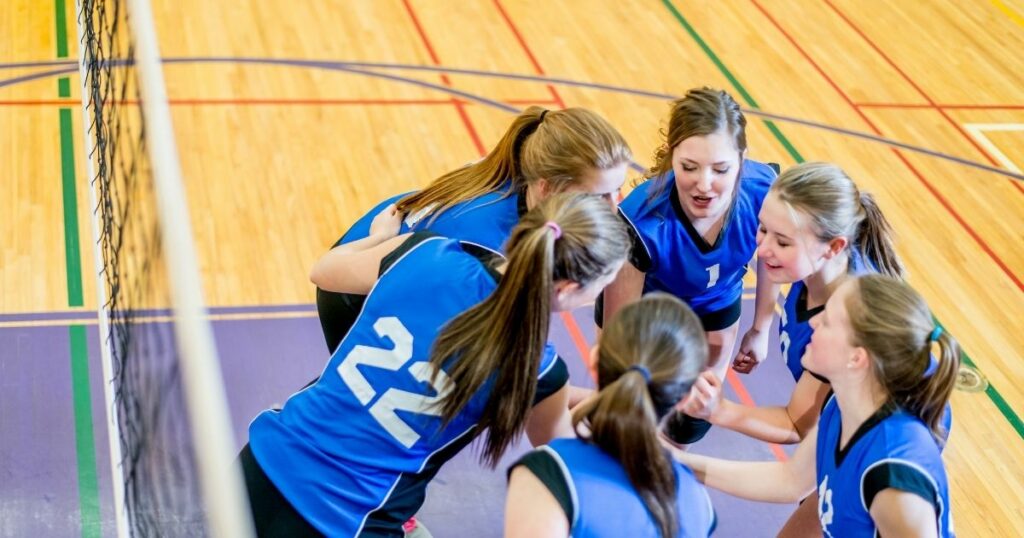 The Corporate Partner Sponsor Program
Requires 4-year commitment
$50,000 per year
"Official Status" (aka Official category partner of the Nebraska Greats Foundation)
Presented by" status for Celebrity Sports Night and Golf Classic
Preferred Vendor Status (goods and services)
One (1) complimentary foursome in the annual golf classic
One (1) complimentary VIP table at the annual Celebrity Sports Night
Two (2) VIP Tickets to the Annual Outland Trophy Awards event
Two (2) tickets to the annual Husker Athletics Hall of Fame event (if produced by UNL AD)
Invitation to private yearly golf outing at a Nebraska private golf club for a total of four (4) representatives featuring meals, golf, and cart with former athlete (Date, Place by mutual agreement)
Permanent "click-through" logo placement on the home page at negreats.org
Permanent logo placement on all social media communication
logo placement on all external communication
One (1) day corporate event (per year) featuring a minimum of one (1) former Athlete (to be mutually agreed upon and based upon availability)
Limited rights to the official NGF logo and marks
Access to weekly "Blog" from former Husker or Blue Jay during football and basketball season
Monthly newsletter
Point of purchase or office decal or plaque designating "proud to support the Nebraska Greats Foundation."
Ready To Make a Difference and Become a Corporate Sponsor?
Contact us today, and let's explore how we can shape a brighter future for Nebraska together.
We believe that every individual and organization has a role to play in empowering athletes and enriching our community.
By reaching out, you and your company demonstrate the commitment to making a difference and becoming a part of something greater than the business itself.
We're eager to connect with compassionate individuals and forward-thinking companies like yours who share our vision. We are waiting for you!